Creating the perfect outdoor retreat involves a careful blend of design, comfort, and functionality, and the deck-patio duo stands as the epitome of al fresco living. Picture this: a seamless transition from the cozy interior of your home to a meticulously crafted deck, adorned with comfortable seating and surrounded by the natural beauty of a well-designed patio. The key to achieving the great outdoors, perfected, lies in the synergy between these two elements. Begin with the deck, the foundational canvas for your outdoor haven. Opt for durable, low-maintenance materials that withstand the elements while providing a visually pleasing aesthetic. Composite decking, for instance, combines the beauty of wood with the resilience of modern technology, ensuring a long-lasting and visually appealing surface. Integrate the deck seamlessly with the architecture of your home, creating a fluid extension of your living space. Consider adding built-in benches or planters to maximize functionality without sacrificing style, providing a practical yet aesthetically pleasing solution for seating and greenery.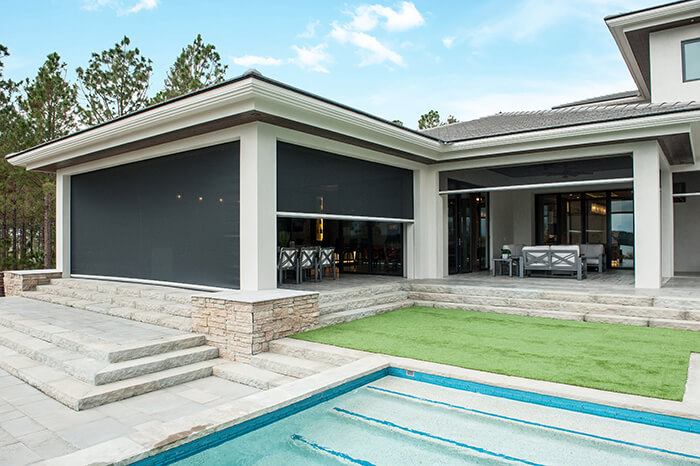 Now, turn your attention to the patio the natural companion to your deck. A well-designed patio complements the deck's structure, offering a versatile outdoor space for dining, entertaining, or simply unwinding in the fresh air and learn more. Choose pavers or natural stone for a timeless and sophisticated look that effortlessly blends with the surrounding landscape. Define specific zones within the patio area, such as a dining space, a lounge area, and perhaps a cozy fire pit nook. This strategic layout creates a sense of purpose and organization, enhancing the overall flow and functionality of the space. To truly elevate your outdoor experience, invest in comfortable and stylish furniture that beckons relaxation. Opt for weather-resistant materials that can withstand the elements while providing the comfort of indoor seating. Plush cushions, cozy throws, and thoughtfully placed outdoor rugs contribute to the inviting atmosphere, transforming your deck-patio duo into a true extension of your home.
Add an element of privacy with strategically placed greenery, such as potted plants, tall grasses, or trellises adorned with climbing vines. Illuminate the night with carefully chosen outdoor lighting, creating a warm and inviting ambiance. String lights overhead, lanterns on tables, and pathway lighting not only enhance safety but also contribute to the overall enchantment of the space. Incorporate a mix of direct and ambient lighting to accommodate different activities and moods, ensuring that your outdoor retreat remains a welcoming haven from day to night. In crafting the ideal deck-patio duo, attention to detail is paramount. From the choice of materials to the placement of furniture, each element plays a crucial role in transforming your outdoor space into a haven of relaxation and entertainment. The great outdoors, perfected, is not just a concept it is a tangible and inviting reality that waits on your expertly designed deck and patio.