Eco-friendly heating through underfloor radiant heat has emerged as a sustainable and efficient way to warm indoor spaces while minimizing environmental impact. This innovative heating system, also known as radiant floor heating, operates by circulating heated water through pipes or electric coils installed beneath the floor's surface. The key environmental advantage lies in its energy efficiency. Unlike traditional forced-air heating systems that blow hot air into rooms, underfloor radiant heat warms spaces from the ground up. This method ensures even and consistent heat distribution, eliminating the hot and cold spots commonly associated with conventional heating systems. By heating the floor and the objects in the room, it reduces heat loss through drafts and ventilation systems, thus conserving energy and minimizing the carbon footprint. In addition to its efficiency, underfloor radiant heat offers several other eco-friendly benefits.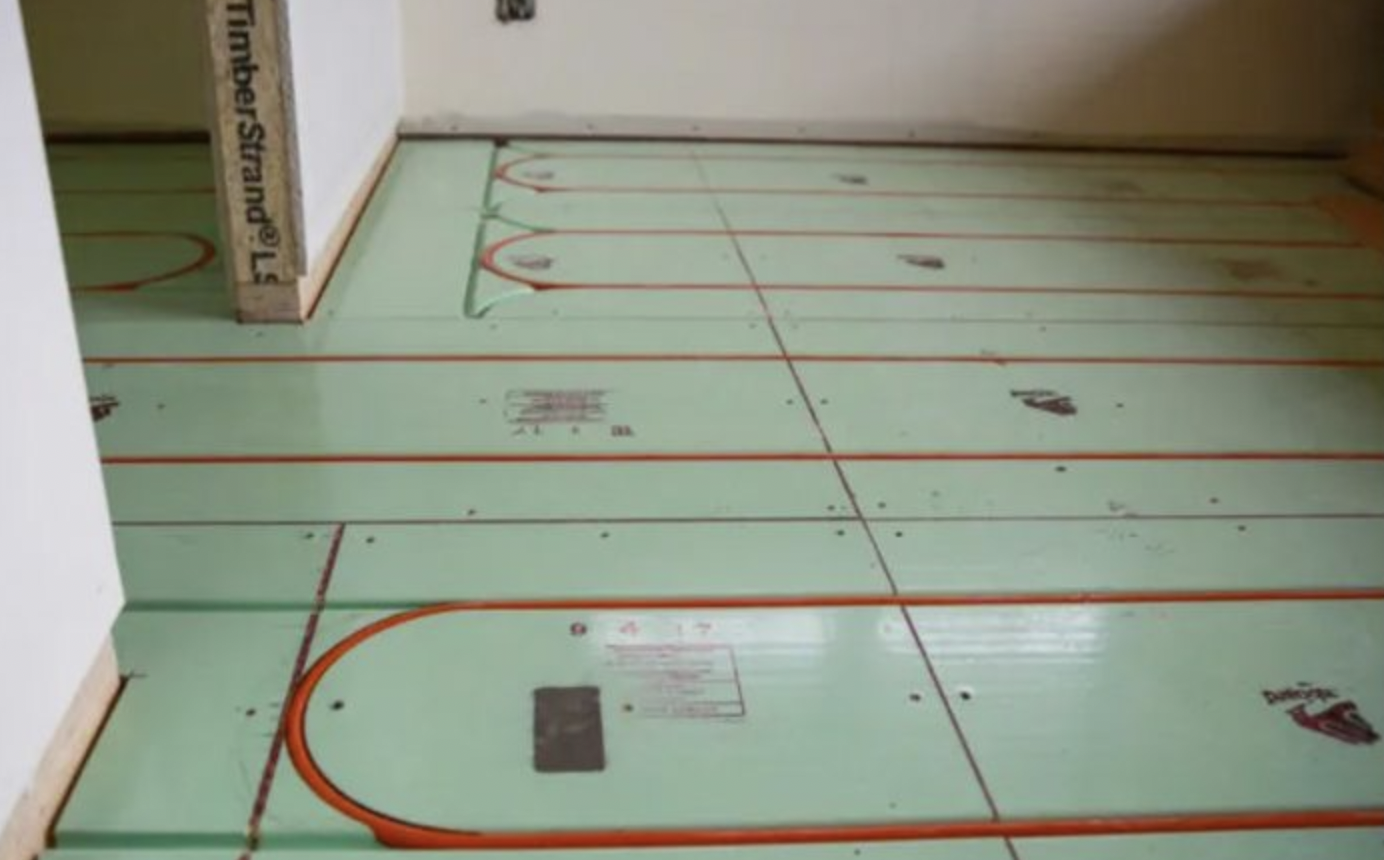 It enables the use of renewable energy sources such as solar panels and geothermal heat pumps to heat the water that circulates through the system, further reducing the reliance on fossil fuels. This contributes to a significant decrease in greenhouse gas emissions and reliance on non-renewable energy sources.  Furthermore, radiant floor heating operates quietly and without the need for power-hungry fans or blowers, minimizing noise pollution and energy consumption. Unlike forced-air systems, which can stir up dust and allergens, radiant heat does not rely on air movement to distribute warmth, creating a healthier indoor environment by reducing the circulation of airborne particles. This feature can be especially beneficial for individuals with allergies or respiratory sensitivities. Underfloor radiant heat also improves indoor air quality by reducing the need for ductwork, which can accumulate dust, mold, and other contaminants. Its hydronic water-based variant can be used with modern, efficient boilers that meet stringent emission standards and burn cleaner fuels.
Additionally, this system is compatible with smart thermostats and zoning options, allowing for precise temperature control and tailored heating for different areas of a building. This intelligent management reduces energy waste and helps homeowners and businesses monitor and optimize their heating systems for minimal environmental impact. Moreover, underfloor radiant heat contributes to better thermal comfort, as it eliminates temperature stratification commonly associated with forced-air systems. Occupants often feel more comfortable at lower ambient temperatures, as their bodies absorb heat from the floor, vloerverwarming allowing them to reduce thermostat settings and save energy. In conclusion, underfloor radiant heat is a leading example of eco-friendly heating technology that promotes energy efficiency, reduces greenhouse gas emissions, and enhances indoor comfort. This heating system operates silently, minimizes energy consumption, and significantly improves indoor air quality, making it a sustainable choice for eco-conscious homeowners and businesses.