In the highly competitive roofing industry, staying ahead of the curve is crucial for business success. Traditional marketing strategies, while still valuable, are no longer sufficient on their own. To truly make a mark and gain a competitive edge, roofing companies are increasingly turning to advanced Pay-Per-Click PPC techniques. These innovative approaches are transforming the way roofing businesses market themselves and reach their target audience. PPC advertising has long been a staple of online marketing, allowing businesses to display their ads on search engines and other online platforms. However, the landscape of digital marketing is constantly evolving, and staying relevant requires a commitment to innovation. Here's how advanced PPC techniques are reshaping the roofing marketing landscape: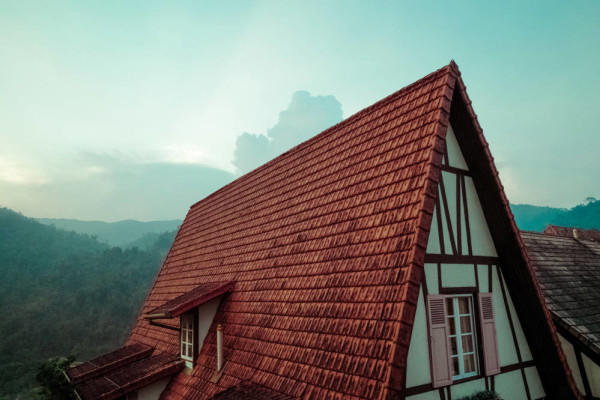 Geo-Targeting: Roofing businesses often serve specific geographical areas. Advanced PPC techniques take advantage of geo-targeting to ensure that ads are displayed to the right audience. With precise location-based targeting, roofing companies can focus their ad spend on areas where they are most likely to find potential customers. This optimization not only increases the chances of conversion but also maximizes the return on investment ROI.
Negative Keywords: One of the challenges in roofing marketing is avoiding irrelevant clicks. Negative keywords allow businesses to exclude their ads from being displayed to users searching for unrelated roofing terms. For instance, a roofing company specializing in residential roofing can exclude keywords related to commercial roofing, ensuring their budget is spent efficiently on the most promising leads.
Ad Extensions: Advanced PPC techniques make use of ad extensions to provide potential customers with more information right in the search results. Roofing companies can include additional details like phone numbers, callout extensions, site links, and location extensions. These extensions not only make the ad more informative but also increase the chances of a user clicking on the ad.
Enhanced Bidding Strategies: Smart bidding strategies are becoming increasingly essential in roofing marketing. With automated bidding techniques, businesses can optimize their campaigns for conversions, maximize clicks, or achieve a specific return on ad spend. This level of control allows roofing companies to fine-tune their advertising efforts and adapt to changing market conditions.
Mobile Optimization: As mobile device usage continues to grow, roofing companies must ensure that their PPC campaigns are mobile-friendly. Advanced techniques include creating mobile-specific ads and landing pages to cater to the on-the-go user. Mobile optimization is particularly crucial for roofing businesses, as potential customers often require quick access to roofing services in emergency situations.
Ad Scheduling: Roofing companies can use ad scheduling to display their ads at specific times when potential customers are most likely to be searching for roofing services. This level of control allows for budget allocation during peak hours and days, ensuring the highest visibility during times of high demand and read more.
Competitive Analysis: Advanced PPC techniques involve monitoring and analyzing the competition. By understanding what strategies other roofing companies are using, businesses can adjust their own campaigns to stay ahead. This may involve outbidding competitors on certain keywords or targeting niches that others have overlooked.
PPC techniques are redefining roofing marketing by offering a dynamic and data-driven approach to advertising. These strategies enable roofing businesses to fine-tune their ad campaigns, maximize their ROI, and stay ahead of the competition.